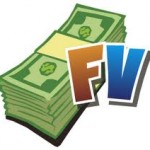 Farmville is an interactive game created by Zynga that allows farmville players to buy farms, animals, trees, crops and variety of other items. Farm cash is the lifeline of the game. In order to build a farm or plow a plot of land or buy crops one needs to have the farm cash. Money like gold coins comes easily into your bag but it is a bit trickier to get farmville cash. To get ahead in the game and level up quickly you must know how to get farmville cash. Cash in farmville can be bought with real money or you can even get free farmville cash. So if you are looking to make a lot of farm cash, read on!
Ways to Earn Farm Cash!
The following are some of the proven methods that help you to earn cash in farmville-
Make it a point to have as many neighbors as possible. Visiting the farms of your neighbors everyday and helping them with their farm activities will give you a lot of farmville cash. The more neighbors you have the more money you can make in a day.
Make use of the ribbon button at the right hand side of the page. Clicking on this button will show the list of ribbons that can be earned. After a player completes a task and earns a ribbon, the player is automatically rewarded with farmville cash.
To get more cash you have to be a smart player. Another point that must be kept in mind when you are learning on how to get farmville cash is playing shrewdly. You must know which crops, trees yield the most money. Sharing the bonus ribbons one earns with the neighbors also brings in a lot of farmville cash.
Those who are too impatient to wait for higher levels to earn cash you can opt for different quizzes and surveys online. Fill them out as soon as they are hosted by sponsors by clicking on the option that says "Get more farm coins". Some of these offers are free trials while others ask you to buy something from other websites.
Another absurd way to get cash is to buy Farmville cash with debit, credit or PayPal account. However, this is not a very highly recommended method.
Some companies offer newsletter options. If you sign up for those companies you get farm cash for free.
How to Earn Free Farmville Cash?
There is nothing more enjoyable than earning free farmville cash. Yes, there are other ways through which you can earn farm cash for free. They are-
There are weekly contests being held on farmville. Enter the contest of the farm of the week and send a picture of your farm. If your farm is beautiful, the picture will get featured and you can earn 100 farm cash for free.
Sharing farmville experience, tips and tricks in an article form in Bukisa can help you earn free cash. One article of 250 words will fetch you $10 which will be deposited to your PayPal account. You can buy farm cash with this money.
Also, you can ask your friends to send you mystery gifts. Sometimes these mystery gifts contain free farmville cash.
Another technique which you will get to know when learning how to get farmville cash is venturing into data entry jobs in Amazon Mturk. You will get for those jobs in your Amazon account. When you go to buy farm cash you will find the option saying pay through Amazon. It will help you to get free farmville cash through this account.
Installing Zynga tool bar can also bring you some free farmville cash. There is a tool bar called game bar. Installing this will offer you 10 units of cash.
There are several games and applications that provide facebook credits. So if you can play or use these games and applications you can earn 10 facebook credits which is equivalent to $1 USD. If you manage 100 credits you get cash worth $10.
The above techniques are legal and will not put you in any kind of trouble. Using them will keep you safe from getting banned from facebook forever. Fvsecrets.com will tell you in details how to get farmville cash for free. You must read it if you wish to level up quickly and get ahead.